
Out team has years
of experience
PMLawBAJA TEAM

Get your vacation insurance
legal representation
GET IT NOW

Want to be a Intern with us,
and you are a student?
JOIN US
OUR PHILOSOPHY:
"WE WILL FIGHT TO PROTECT YOUR LEGAL RIGHTS UNDER THE LAW."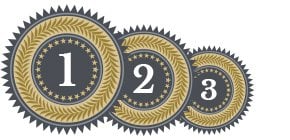 We have a recommendations of the United State of America Embassy!
We are leaders in the legal advice of the region. We operate in coordination through our own offices in the cities of Los Cabos, La Paz, Loreto and Monterrey. We complement our coverage through partnerships with prestigious firms in Mexico and the United States of America.
Our law practice accumulates a trajectory of many years of experience in the litigation, and we have recommendations by the embassy of the United States of America.
The list result of the recommendations received by the Embassy Attorneys are listed by state and within each state they appear alphabetically; the order of the list has no meaning, The specialization of each lawyer is listed along with other pertinent information.
Our mission is to provide our clients with professional, timely and bicultural attention to see Baja California Sur and Monterrey as a legally secure destination to live with their families and invest their capital, generating sources of work in our community.
PMLawBAJA, is a young, proactive and dynamic Law Firm that is characterized by the diversity of its clients; ethics and morals in their professional relationships and assertiveness in their communications. The firm arises in response to the need of Mexicans and foreigners who decide to invest, reside temporarily or move permanently to Baja California Sur or Monterrey; and they seek to be treated in a professional manner in their own language.
"Every mountain top is within reach if you just keep climbing."
We guarantee an effective and daily legal control of the services, and offering a high level of legal consulting
OUR PRACTICE AREAS
Family Law
Focuses on issues involving family relationships, such as adoption, divorce, and child custody, among others.
Business Law
Called mercantile law or commercial law and refers to the laws that govern the dealings between people and commercial matters.
Trust & Estates
Assist clients to achieve their personal goals while obtaining the significant tax savings which may be available to them through proper planning.
Civil Litigation
Used for a legal dispute that has occurred involving two or more parties seeking money damages or a specific performance.
Immigration Law
All forms of appeal work, Human Rights and Refuge Convention issues, plus interim hearings and applications such as bail and pre hearing reviews.
Personal Injury Law
Conducts both claimant and defendant work at all Court levels including claims arising from road traffic accidents, and accidents at work.
Criminal Law
It proscribes conduct perceived as threatening, harmful, or otherwise endangering to the property, health, safety, and moral welfare of people inclusive of one's self.
Labor Law
Applied to such matters as employment, remuneration, conditions of work, trade unions, and industrial relations.
WHAT SAY OUR CLIENTS:
The Law is hard, but it is the Law.



 



 



 



 



I know it´s your business to provide advice and solutions and charge for it accordingly. However, I do believe that what your team has done and continue to do for us has been quite exemplary and exceptional. You have held our hands in unchartered waters and as a result we are now facing a more certain future as regards legislatively and judicially. Your interface with the local environment has been extremely helpful and beyond the call of duty.

The knowledge of the law is power.



 



 



 



 



Their team are some of the most amazing, caring lawyers out there. I can't say enough good things. Honest, reliable, professional, and get the job done. They helped me with two separate issues and did it fast and in a very cost-effective way. Thank you.

Useless laws weaken the necessary laws.



 



 



 



 



Honesty. Integrity. Transparency. Partnership. With PMLawBAJA I got this and more. I'm always treated first class and like I am family. Excited about the future and a long and fruitful partnership!.
REQUEST A FREE CONSULTATION
Fill out the form below to recieve a free and confidential intial consultation.